"Sacred Worth, Sacred Earth: Exploring the Intersections of Women and Climate"
January 28th at 3pm ET/2pm CT/12pm PT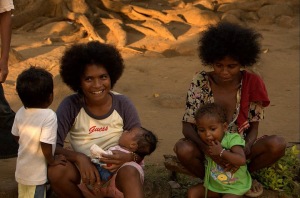 In the creation story of Genesis 1, we find a message of identity and purpose for humankind. Created in the divine image, each person has both sacred worth as a child of God, and sacred responsibility as a steward of the earth. When we fail to uphold the God-given mandate to care for our environment, the earth fails to thrive. The resulting environmental changes, such as droughts and floods, decrease access to food and water for the world's poorest, most of whom are women.  While disproportionally affected by climate change, women are also at the center of bringing restoration and healing to our planet.
On Wednesday, January 28th at 3pm ET, we invite you to join The General Board of Church & Society and the Healthy Families, Healthy Planet project for a webinar focused on the intersections of women and climate and how congregations can take action in their communities. The webinar will feature Kim Lovell who serves as the Program Director of the Global Population & Environment Program at the Sierra Club in Washington, D.C
CLICK HERE TO REGISTER NOW!