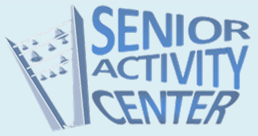 A small group of  members of the Holman Senior Activity Center Advisory/Consultant Group are attending the book signing and discussion of Before I Forget: Love, Hope, Help, and Acceptance in Our Fight Against Alzheimer's by B. Smith and her husband Dan Gasby.  Their book will be available for purchase at the Barnes and Noble book signing.  We leave at 5:30 PM in the Holman Van on  Friday April 8th for the 7:00 -8:00 PM program.  The book will share the love, hope, help, and acceptance in their fight against Alzheimer's.  This African American couple will share their poignant experience with the audience with the help of an expert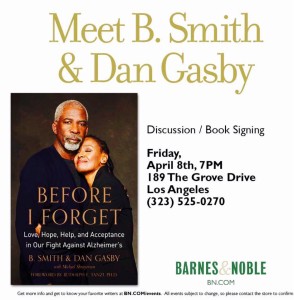 physician from Cedars Sinai.
"Every 67 seconds someone in the United States develops Alzheimer's or a related dementia.  Just about everyone knows someone in our country living with the disease. Alzheimer's crosses all boundaries: age, race, culture, socioeconomic status, and gender.  There is no cure.  It affects primarily women who, when over 60 years of age, are more likely to develop Alzheimer's than breast cancer," reported the CEO of a 2014 Resource Directory of Alzheimer's Association.   With understanding of this disease we can advocate for compassion, education support and hope.  We can be prepared to reach out.