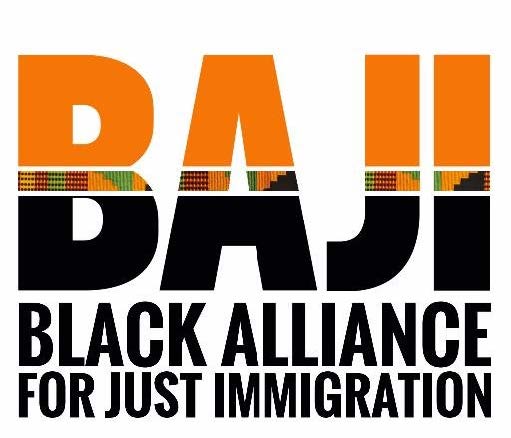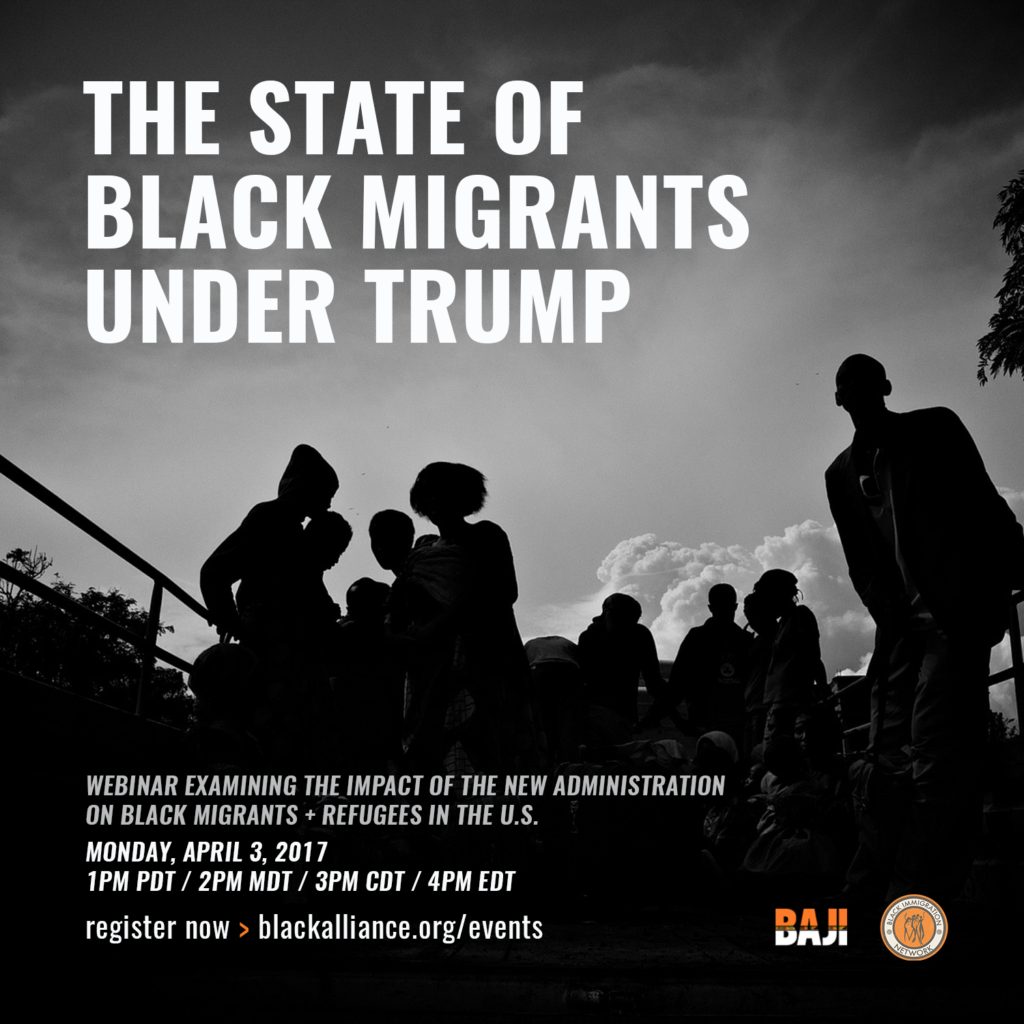 Each day of the new administration brings more of the same. We are glad the revised Muslim Ban has again been blocked by a district court in Hawaii, but we are still under attack. And, Black immigrants are not being heard, seen or centered. On April 3, join the Black Alliance for Just Immigration for an important webinar on The State of Black Migrants Under Trump. Details at http://blackalliance.org/events-page/SOBMWebinar/ .
Webinar: The State of Black Migrants Under Trump
Monday April 3
1PM PDT/ 2PM MDT/ 3PM CDT/ 4PM EDT
Register at: https://attendee.gotowebinar.com/register/7143556014304098306
On this webinar you'll hear directly from Black migrant communities acutely impacted by the new administration's policies on refugees, immigration enforcement, and border militarization and learn about strategies to resist!
Don't miss this discussion! Register today!