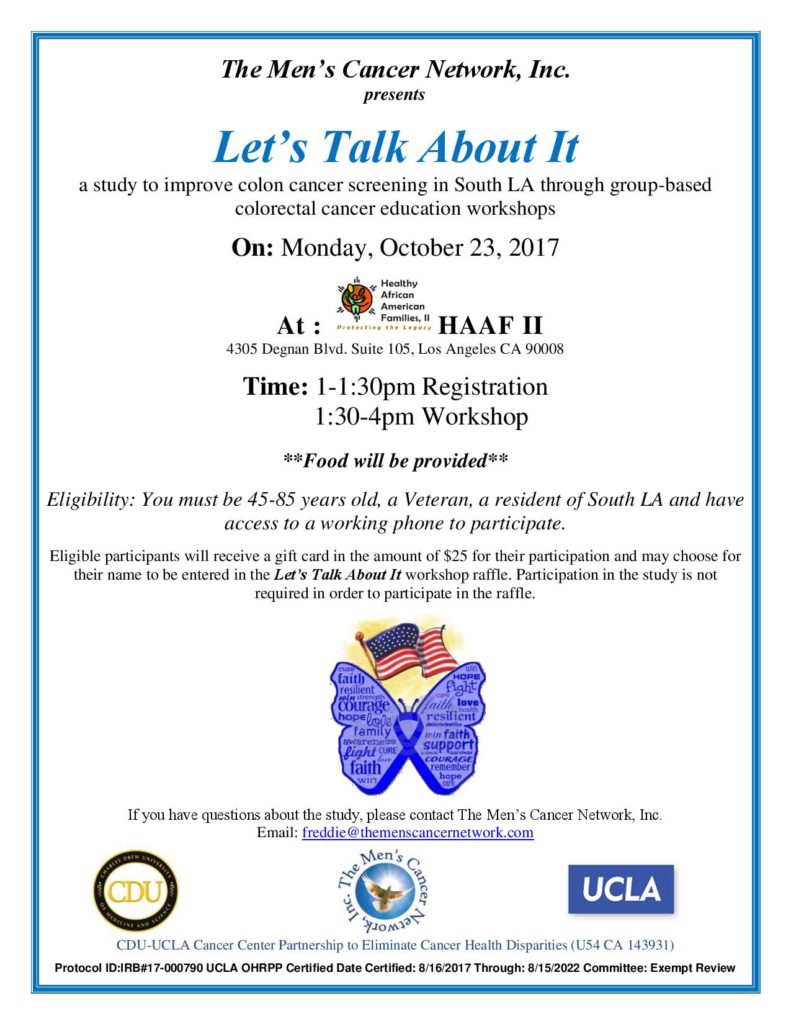 Study Partners: Let's Talk About It is a collaborative research study between The Men's Cancer Network and UCLA that is funded by a grant from the CDU-UCLA Cancer Center Partnership to Eliminate Cancer Health Disparities. The Men's Cancer Network has partnered with UCLA and the VA to help  
 About the Study: The Men's Cancer Network feels it is important to share the information about the benefits of colorectal cancer screening and to better understand the barriers that prevent cancer screening among Veterans in our South LA community. To accomplish this we are holding three 2 to 3 hour workshops in the community and have invited a VA representative to attend our workshops. Participants will be asked to complete a questionnaire both before and after the workshop.  
 Participation: Let's Talk About It workshop is voluntary and is not part of any care that you are currently receiving. You must be 45-85 years old, a Veteran, a resident of South LA and have access to a working phone to participate. Eligible participants will receive a gift card in the amount of $25 for their participation and may choose for their name to be entered in the Let's Talk About It workshop raffle. Participation in the study is not required in order to participate in the raffle.