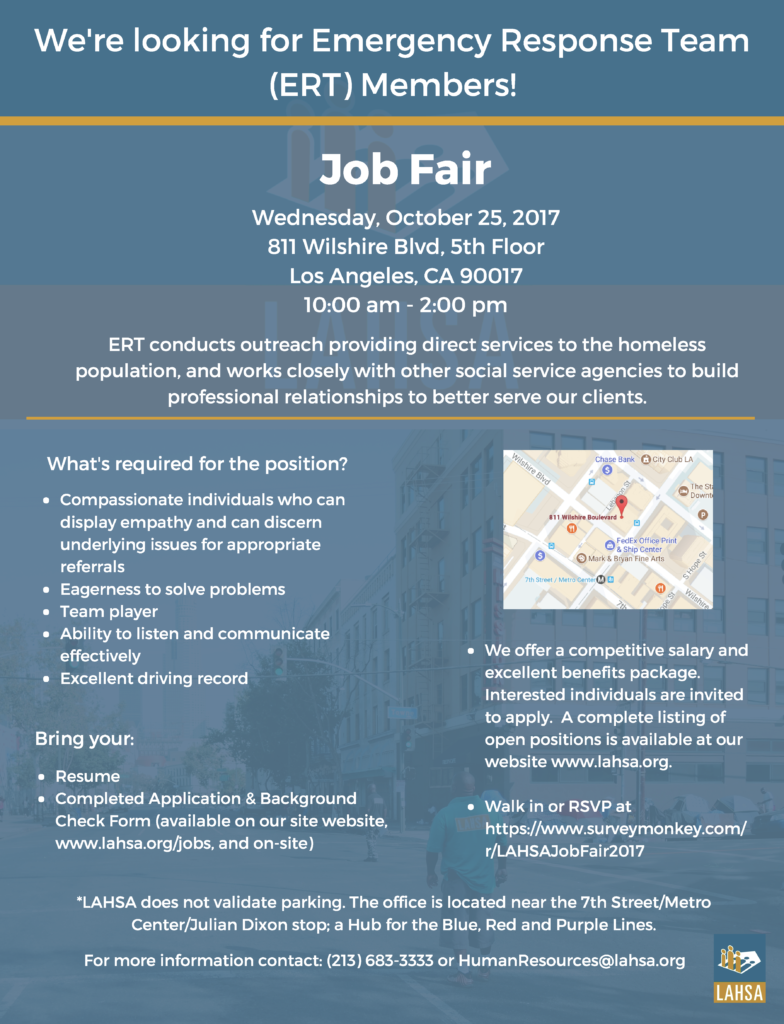 RSVP for the fair at this link.
Click here to open the flyer.
For a list of all open positions at LAHSA go to www.lahsa.org/jobs.
The Los Angeles Homeless Services Authority is a joint powers authority of the City and County of Los Angeles, created in 1993 to address the problems of homelessness in Los Angeles County. LAHSA is the lead agency in the HUD-funded Los Angeles Continuum of Care, and coordinates and manages more than $243 million annually in federal, state, county and city funds for programs providing shelter, housing and services to homeless persons.