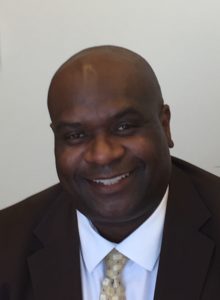 ALEX Z. WIGGINS
Chief, LA Metro
System Security & Law Enforcement Division
Alex Z. Wiggins is Chief of LA Metro's System Security & Law Enforcement Division. In this role he leads all transit security operations and oversees Metro's partnerships with the Los Angeles Police Department, Los Angeles County Sheriff's Office and the Long Beach Police Department.  Wiggins is a veteran of the United States Army Military Police Corps and the Seattle Police Department.
His transportation experience includes leadership positions at Sound Transit, the Seattle Department of Transportation, the North County Transit District, and Metra in Chicago where he served as a Deputy Executive Director.
In 2005 Wiggins was selected by the U.S. Department of State and DynCorp International to serve as an International Police Liaison Officer in Baghdad, Iraq.  During this time, he developed innovative approaches to train U.S. civilian advisors, U.S military personnel and Iraqi police to conduct threat and vulnerability assessments and prepare response plans following critical incidents. Wiggins' teams have achieved Gold Standard recognition for infrastructure security from the Department of Homeland Security at two different transit agencies. In 2017 LA Metro also received APTA's Gold Award for Heavy Rail Security. Wiggins holds a Master of Science in Homeland Security Management from the University of Maryland University College, and a Bachelor of Arts in Communication from Arizona State University.