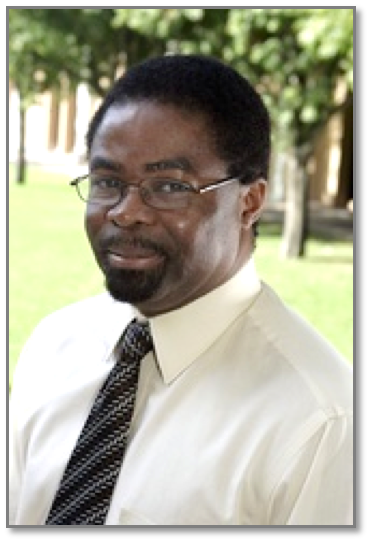 Rev. Dr. Lincoln E. Galloway
grew up on the Caribbean island of Montserrat as a member of the Methodist Church in the Caribbean and Americas (MCCA).
He is an elder in the California Pacific Annual Conference (CALPAC) and has served as pastor/interim pastor of Highgrove UMC in Riverside; Lynwood UMC; Dominguez UMC; First UMC of Compton; First UMC of Redondo Beach, Bellflower UMC; and Valencia UMC.
In preparation for ministry, he completed the Master of Divinity degree at Candler School of Theology and then completed his Ph.D. in New Testament Studies at Emory University in Atlanta.
He is currently the K. Morgan Edwards Associate Professor of Homiletics at Claremont School of Theology. He has served as president of the Academy of Homiletics – an international organization with over 400 members who teach preaching in Seminaries & Theological Schools in the United States, Canada and other schools around the world.
In addition to academic presentations, and workshops, Dr. Galloway has written several book chapters and articles.  His book is Freedom in the Gospel.  His most recent contributions were to the three commentary series: (i) Feasting on the Word, (ii) Feasting on the Gospels and (iii) Preaching God's Transforming Justice.
Lincoln is married to Romania who teaches Middle School in Rancho Cucamonga. They have four children Alexia, Keisha, Jeremy, and Deion.
Dr. Karen Baker-Fletcher
is a professor of systematic theology at Southern Methodist University in Dallas, TX.
Education:  PhD, Harvard Graduate School of Arts and Sciences, Theology and Literature, 1991; M.A. Harvard Graduate School of Arts and Sciences, Religious Studies & Theology, 1987; MDiv Harvard Divinity School, Theology and Literature, 1984; B.A. Wellesley College, Philosophy and French, 1981
Teaching Specialties: Constructive theologies, systematic theology, process theology, eco-theology, historical theology, theological method, Wesleyan and Methodist theology, feminist and womanist theologies, mujerista theology, women and theology, religion and culture, theology and culture, theology and literature, African American liberation theology, global theologies
Research Interests: Concepts of God, divine love, process theism, ecology, relational theologies, women and theology, contemporary and historical African American religious thought, 19th century holiness women, global theologies, Wesley's concepts of divine grace and perfect love, intercultural constructive theology, religion and literature, religion and culture
Selected Publications: Dancing With God: A Womanist Perspective on the Trinity (St. Louis: Chalice Press, 2006; 2007). Sisters of Dust, Sisters of Spirit: Womanist Wordings on God and Creation(Minneapolis: Fortress Press, 1998).
Baker-Fletcher, Karen, with Baker-Fletcher, Garth Kasimu, My Sister, My Brother: Womanist and Xodus God-Talk (Maryknoll: Orbis, 1997). A Singing Something: Womanist Reflections on Anna Julia Cooper (New York: Crossroad, 1994).
Professional Distinctions: Listed as one of 15 top religious leaders on ecological issues by Grist magazine, 2007; Member, Workgroup for Constructive Theology; Board Member, International Process Network; Member, Society for the Study of Black Religion (SSBR)