WELCOME TO CONFIRMATION 2016!
Through Confirmation, youth learn what it means to claim the baptismal vows made by family on their behalf during infant baptism.  For those not already baptized, Confirmation includes the sacrament of baptism.  Through a series of classes, young people learn what it means and have the opportunity to confirm and profess their faith in Jesus Christ.
We are excited to launch a special partnership this year as Confirmation 2016 is a joint experience between Holman United Methodist Church and Crenshaw United Methodist Church!  It is a bi-weekly experience for youth and parents/caregivers on Sunday afternoons beginning Sunday, January 17.  Confirmation will be led by the pastoral staffs and youth ministry leaders of Holman & Crenshaw United Methodist Churches.  Up-to-date information will be posted online here at holmanumc.com/confirmation.
If you have questions, contact Pastor Royce Porter (Crenshaw) or Victor Cyrus-Franklin (Holman).  We look forward to starting 2016 by confirming our faith in Christ with you!  To God be the glory!
---
Bishop's Confirmation Retreat Update
---
FAQ's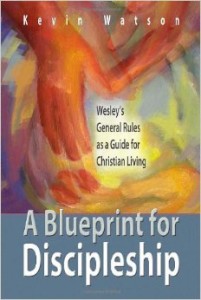 What is the curriculum?  We will use the  CREDO curriculum from The United Methodist Publishing House.
How many sessions?  There will be six sessions over twelve weeks.
What about the parents?  Led by pastors from Holman and Crenshaw churches, There will also be a parallel experience where parents and caregivers can participate in a small group study as their children are in Confirmation.  Our time will be based on the book A Blueprint for Discipleship by Kevin Watson.  Copies of the book will be available for purchase at our first session on January 17 or can be found online here.
When will the Confirmation Retreat be?  Will will be part of the Confirmation Retreat with Bishop Carcaño on March 4-6 and have a closing day retreat on Maundy Thursday, March 24.  The day would be an urban "stations of the cross" experience and conclude with Maundy Thursday worship at Holman UMC.   The confirmands will participate and lead in worship.
When will Confirmation Sunday be?  The joint confirmation service will be on Sunday, April 10th at the 8:00 am worship experience at Holman UMC.
---
Crenshaw/Holman 2016 Confirmation Class Dates
Sunday, December 13    Confirmand/Parent Orientation
1:30 pm – 2:30 pm @ Holman        
Saturday, January 16    MLK Day of Service   
9:00 am – 2:00 pm @ Baldwin Hills Crenshaw Plaza           
Sunday, January 17    Session 1 
1:30 – 3:30 pm @ Crenshaw
 Focus: Creation, Sin, Redemption
Sunday, January 31    Session 2 
 1:30 – 3:30 pm @ Holman
Focus: Holy Spirit, Church, New Creation
Saturday, February 13    Session 3
10:00 am – 4:30 pm @ Crenshaw UMC / Pan-African Film Festival
Focus: Way of Discipleship, Way of Salvation, Wesleyan Quadrilateral
Sunday, February 28    Session 4
1:30 – 3:30 pm @ Crenshaw
Focus: Worship, Sacraments, Living a Holy Life
Friday, March 4 – Sunday, March 6    Confirmation Retreat with Bishop Carcaño
@ Lazy W Ranch (https://goo.gl/maps/LtVtJ4xLdru)
Focus: Renounce, Reject, Repent, Accept, Confess (Baptismal Covenant)
Thursday, March 24    Session 6 / Day Retreat  (Maundy Thursday)
12:00 – 8:00 pm @ Crenshaw Community & Holman
Focus: The Creeds, Five Fold: Prayers, presence, gifts, service, witness
Sunday, April 10     Confirmation Sunday Service Celebration
8:00 am Worship @ Holman        
---
Forms